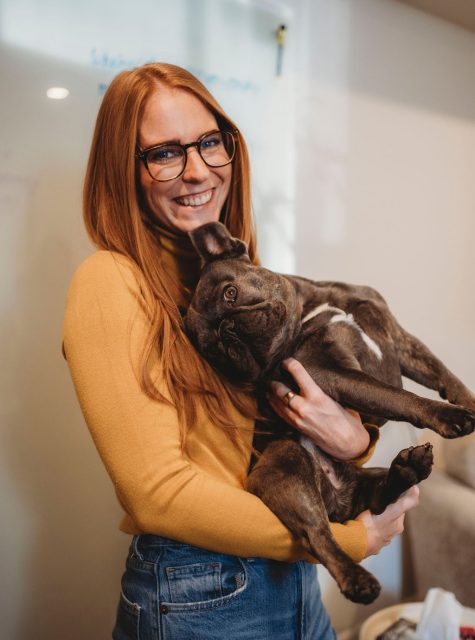 Our Founder
Kaleigh Smith
I began my journey into the mental health field at the University of Toronto, completing a Specialist Degree in Mental Health (HBSc) and then moving on to a post-graduate certification in trauma and crisis interventions at Seneca College. From there I went onto complete my master's degree at Yorkville University in Counselling Psychology and I am a Registered Psychotherapist licensed with the CRPO and the CCPA.

 

My therapeutic style is centred around empathy and respect. I work with a trauma-informed, non-judgemental, multicultural, and inclusive approach to care. I bring curiosity and sensitivity to treatment to better understand your perspective of the world and narrative of life. My view of counselling is a holistic one, with the aim of providing client-centered care. I draw from various theories in counselling, including CBT, SFBT, IFS, Narrative Theory and DBT. I find that using a blended approach tailored to your needs can help me better understand how your life experiences have led you seek help.

 

Giving individuals autonomy, empathy, understanding and a safe space to discuss mental health are the cornerstones of how I base my interactions with clients.

 

You can learn more about my areas of specialization on my Services page.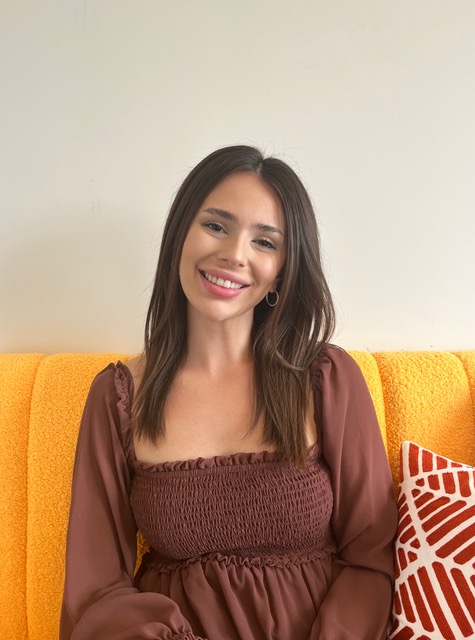 My journey in the realm of mental health commenced at the University of Guelph, where I successfully completed an Honours Degree in Psychology. After that, I pursued and attained my Masters degree in Counselling Psychology from Yorkville University. Presently, I hold the designation of a Registered Psychotherapist (Qualifying) acknowledged by the College of Registered Psychotherapists of Ontario.

 

I approach my work with a foundation built upon harm reduction, trauma-informed care, and a non-judgmental framework. My ultimate objective is to establish a secure and welcoming environment, fostering collaborative efforts that genuinely guide you without judgement.

 

Over the past few years, I have dedicated my efforts within the mental health field, particularly in supporting individuals with dual diagnoses. This journey of enhancing the quality of life for underserved populations has proven to be both rewarding and enlightening at every step of the way.

 

My therapeutic practice is grounded in an integrative approach, which empowers me to draw from a diverse array of modalities, encompassing Cognitive-Behavioural Therapy (CBT), EMDR, Narrative Therapy, Acceptance and Commitment Therapy, Gottman Method Couples Therapy, and Emotionally Focused Therapy (EFT).

 

For further insight into the specific areas where my expertise shines, I encourage you to explore the detailed information available on the Services page.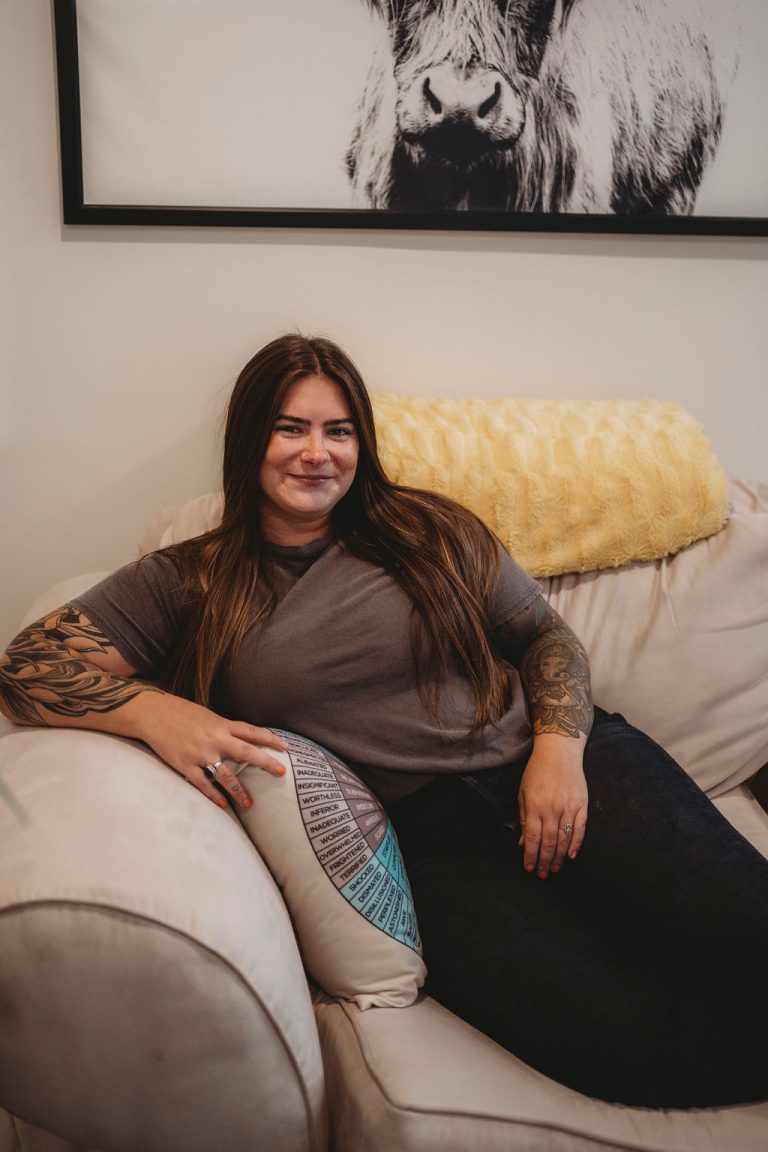 Our Administrative Assistant
Trish DeLuca
I am the person responsible for managing Yellow Serenity's email communications and scheduling, and it brings me immense joy to offer these essential services to our wonderful clients!

 

My educational foundation lies in Child and Youth Mental Health, and I hold an Honours Bachelor Degree in Psychology from the University of Guelph. I leverage my extensive knowledge to support our clients with a compassionate and empathetic approach. I also have a personal understanding of the challenges associated with neurodivergence, which enables me to connect even further with our clients who are facing similar struggles.

 

If you have questions about any of the services that Kaleigh and Emma have to offer at Yellow Serenity, please do not hesitate to get in touch with me. I am here and delighted to assist you.  
About Us